85km (approx. 1 hr 30 min drive)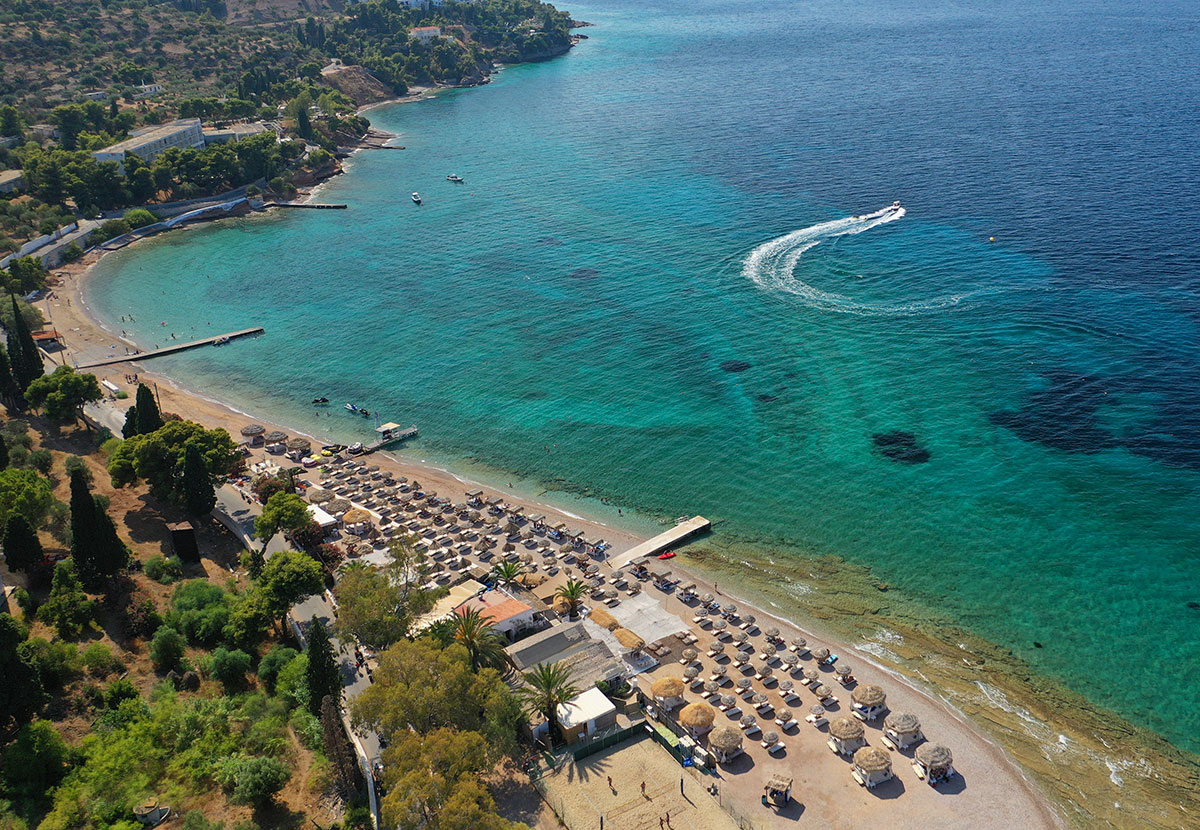 Stylish and sophisticated island with exotic sand beaches
Luxury and local tradition coexist on the beautiful island of Spetses, a favorite of captains and fashionistas, located so close to Athens in the Saronic Gulf.
The cosmopolitan Spetses will make you want to come back again and again. It's an ideal destination for a quick retreat all year round and never fails to make you feel special – whether you are enjoying a leisurely coffee in Dapia, with a view of Kosta and Porto Heli on the mainland opposite, taking a romantic stroll along the Old Harbor, or learning about the island's fearless heroine Laskarina Bouboulina.

Horse drawn carriages, bicycle and walking will be your only modes of transport on Spetses – all the better to enjoy the well-kept captains' mansions below Agios Nikolaos Monastery, the boatyards and Bouboulina's Museum. And of course the ambience of the legendary Poseidon Hotel near the port which has hosted royalty, politicians and dignitaries. Spetses has long been a favorite escape for high society, as reflected in the smart cafes, art stores and stylish boutiques.
You need to get a water taxi from Kosta which is approximately 1h and 30min drive from Soligia Villas