60km (approx. 1 hr. drive)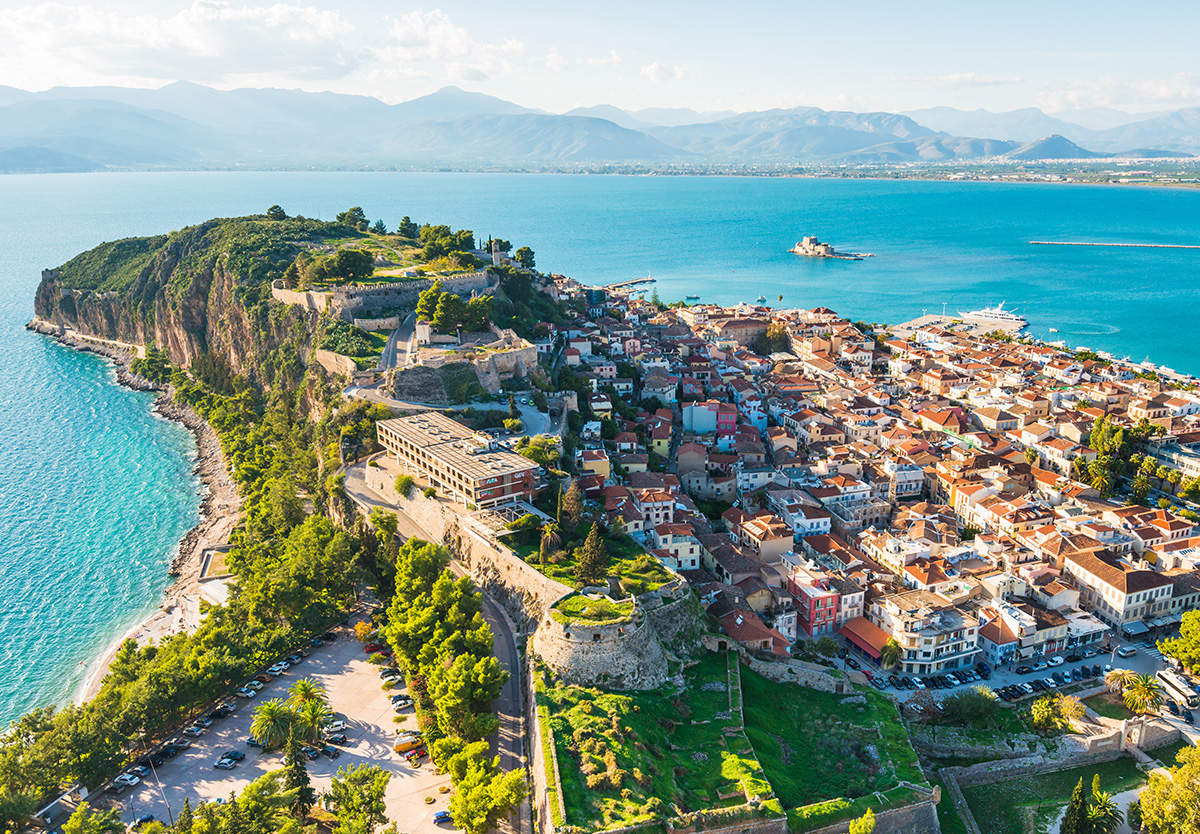 Experience the irresistible charm of Greece's first capital
Naflio, this highly picturesque town of neoclassical architectural character, was the capital of the First Hellenic Republic from the start of the Greek Revolution in 1821.
Officially designated as a traditional settlement, it has evolved into a very popular and beloved destination for Greek and foreign visitors all year round due to its romantic atmosphere and historical gravity with the castles and neoclassical buildings, the narrow paved alleys and the big squares, which bring to life the aura of the legends of the past.
Walking around the picturesque paved backstreets in the historical center and the impressive celebrated squares of Nafplio, you will admire the old neoclassical buildings, the small, traditional cafes and taverns as well as the stylish colorful little gift shops.
Some of the most famous attractions in Nafplio are:
Bourtzi – the seaside fortress built by the Venetians on the small islet just a few meters from the shore, know under the Turkish name "Bourtzi" which means tower.
Palamidi – the vast, spectacular Venetian fortress on the 216m-high steep hill above the city, regarded as masterpiece of military architecture. It is reachable either by step ascent on foot (999 or 857 according to others steps) or a short drive and it offers a magnificent panoramic view over Nafplio and the Argolic Gulf.
Akronafplia – in the rocky peninsula Akronafplia, is located the oldest of Nafplio's three castles, which used to be the ancient citadel. Akronafplia consists of three different levels, each of which was a separate castle. The coastal pedestrian walkway going around Akronafplia, is ideal for a bicycle ride all the way to the white-pebble Arvanitia beach.